About Us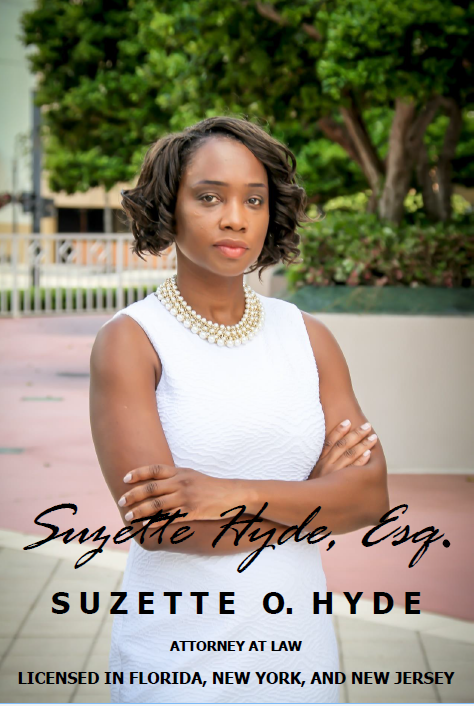 Education:
New York University School of Law, J.D.
University of Virginia, B.A. in Economics
20 years of experience as a litigation attorney
Licensed to practice in 3 states: NY, NJ, FL

Managed litigation departments of 3 law firms

Court appointed Judicial Magistrate/ Traffic Court Broward County since 2012
Member of the Broward County Bar Association
Member of the New York State Bar since 1999
Member of the Florida State Bar since 2007
Member of the New Jersey State Bar since 2004
Member of the Florida State Bar since 2007
Member of the New York State Bar since 1999
Admitted to the Florida Southern District Bankruptcy Court
Practice areas: Family law, Immigration, Real Estate
Choosing an attorney
Choosing the "right attorney" can be a frustrating proposition. After all, it isn't every day that you need a divorce attorney. It is, however, important that you find an attorney who you are comfortable with and with whom you can establish a good working relationship. Throughout the process you will need to maintain effective communication with that person. The attorney needs to have a clear understanding of the specifics of your case, as well as your goals for the outcome. During the process, you and your attorney should be functioning as a team. It may be advisable to interview several attorneys in order to find one whom you feel comfortable with. You may also want to ask to meet the attorney's assistant or paralegal since this person will be working on your case, and it is likely you will be speaking to him or her frequently during the course of the case.
What can a lawyer do for me that I can't do myself?
The attorney's role in a dissolution case is far more complex then knowing how to read and apply the law. When you retain an attorney, you are paying for her expertise in many areas. An effective family law attorney will not only know which statutes to apply to your case to achieve an "equitable" settlement, but she will also typically have had years of experience dealing with the complexities involved in a dissolution of marriage proceeding, including parenting issues, real estate, pensions, investment plans, tax laws, evaluating assets, etc. Moreover, if the attorney does not have first hand knowledge of a particularly difficult issue, she will typically have the resources to quickly find someone who does. In the event that your case becomes contested, a good attorney knows the "ins and outs" of court proceedings, including experience with the judges and magistrates who preside over domestic cases.
What type of services do you offer?
Divorce

Child support and Time-Sharing

Custody/ Paternity

Estate Planning

Alimony/ Spousal Support

Domestic Violence

Immigration
Real Estate Closings
Client Testimonials
Suzette helped me get custody of my kids. I never would have thought not even in my wildest dream
Her professionalism and understanding made this difficult process much less stressful.
This is not my first experience with lawyers. I have had 4 lawyers in my case and Ms.